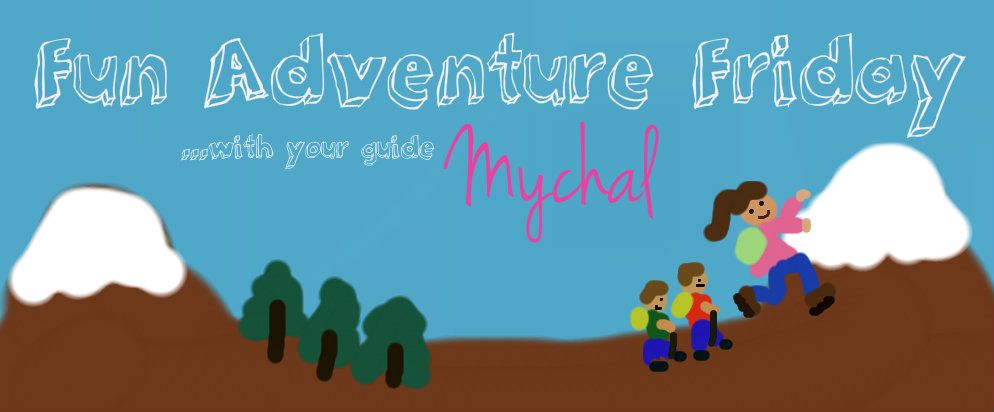 Hi! I wanted to take a minute to introduce myself and let you know what you will be seeing here for Fun Adventure Friday.
My name is Mychal, and I blog about my life as the mother of two amazing little boys. Cameron (6) and Logan (3) have changed my life completely and everyday as their mother is an adventure. Feel free, when you're done here, to check me out at My Life In Mommyland. 
I am also the wife of a very hardworking golf course superintendent. Bill spends most of his time at the course in the summer, leaving the boys and I to our own devices. 
For the past six years, as a mother, I've stayed at home waiting for Bill to be able to go out and do things with us. Often times the boys and I were left disappointed and bored all summer long. I've also been afraid to take the boys anywhere without him there. After all, I am outnumbered when I'm alone. 
All that changes THIS summer! We're stepping out and we're going to have some fun. 
I'm going to share my adventures with you every other Friday and let you know about all the fun we had at various places in and around Chester County. My hope is that when you read about all the fun we had, you'll want to try these places out too. 
I plan to share my tips for an easy visit, and what we loved (or didn't love) about the places we go. 
If there is any place that you'd like to see us visit and let you know what we think, please feel free to comment here and let me know where we should go. My boys and I will be your guinea pigs. 
I'm looking forward to our many adventures this summer!
Mychal

 is just a girlie girl raising two crazy little boys in Chester County. To read more about her sometimes dirt covered life, stop by My Life In Mommyland.